SIGN OUR GUESTBOOK
READ OUR GUESTBOOK
GUESTBOOK ARCHIVES
Click below to hear the Sept 11 interview with JOURNEY as heard on WCSX Detroit in its entirety in "REAL AUDIO"
Click below to hear "REMEMBER ME"
from the soundtrack of the film "Armageddon" in its entirety.
You will need a 28.8 kbps modem and a "REAL AUDIO" player.
Download Real Audio for "FREE" with complete instructions at the website.


CLICK HERE

CLICK HERE FOR MTV NEWS ABOUT JOURNEY
UPDATED
Click Here To Order The Eye Of The Storm CD



JOURNEY NET NEWS
Click On The Above Graphics For The Latest Journey News
CLICK HERE FOR THE JOURNEY RELATED BANDS PAGE
To Find Exclusive Interviews And Coverage Of Journey And Related Bands.
CLICK HERE TO GO TO THE JOURNEY LINKS PAGE
Click Above For The Best "Journey Page's" on the World Wide Web!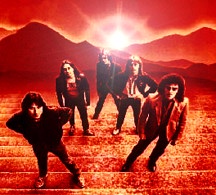 CLICK HERE FOR THE JOURNEY HISTORY PAGE
This Web Site Is Maintained By Ken Jones and Scott Sullivan
Site started on December 1st, 1996. This page is intended for entertainment purposes only.

CLICK HERE TO GET YOUR OWN SITE